Area of Design
Engineering Expertise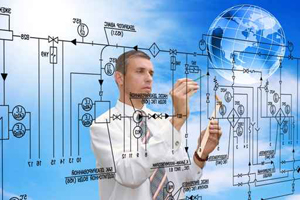 A consulting engineering firm demonstrates excellence in different ways — through innovation, by developing cost effective solutions, and by efficiently coordinating the many components of a project. Since we take pride in our work, you can be assured of receiving the quality and workmanship you expect.
As your Electronic Design Consultants, we are totally devoted to our customers because we share a common goal.
Hoag Electronics succeeds when the project succeeds, so we treat each project as if it were our very own. We care about your satisfaction and base our reputation and ability on our past pharmacy accomplishments.
We have extensive 'hands on' design experience in the follow product areas:
Industrial Control Product Engineering
Wireless and Infra-Red (irDA) Remote Control Product Development
Short Range Wireless Products (voice and data)
Bluetooth Application Development and Bluetooth Low Energy Design
GPS and AVL Application Products
Professional Audio Product Engineering and Development
LED Lighting and LED HB Product Design
LiPO, LiON, NiMH, LA Smart Battery Charger Design
Brushless (BLDC) and Brushed Motor Controllers and H-Bridges
MP3/WAV Audio Digital Recording and Playback Modules
Radar and Ultrasonic speed and distance measurement design
POTS Telephone Interconnect
Trunking and Conventional Land Mobile Radio Transceivers
Speech Security and Digitization
Analog and Digital Radio Paging
Telemetry-SCADA Systems-MODBUS
" Hoag Electronics has a 25 year proven record of experience "