About
HOAG Electronics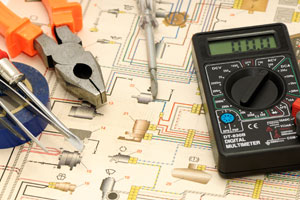 Hoag Electronics Inc. is a Washington State based corporation. The company was founded in 1986 by Mr. Tom E. Hoag. Since the company's inception, Hoag Electronics has been dedicated to designing and developing new products for OEMs worldwide in the wireless radio, telecommunications and industrial control industries. Hoag Electronics specializes in electronic circuit design, printed circuit board design and layout as well as prototyping electronic circuits.  Mr. Hoag is well known throughout the industry for many of his innovative product designs that have been developed over the past 25 years. Hoag Electronics has clients located worldwide.Hoag holds an amateur EXTRA class (N6XB), and a commercial Radiotelephone license. Hoag has also been selected as a member of the Motorola Applications Partner Program. Hoag is a 1976 graduate from the Department of Electrical Engineering at the University of Washington in Seattle. He is a lifetime member of the American Radio Relay League, and the University of Washington Alumni Association. He is also a commercial pilot with Single Engine Land, Single Engine Sea and Glider ratings (N217G) . Hoag Electronics is located 10 miles East of Seattle in Bellevue, Washington.
Please see our FIVE STAR customer reviews on Google, Yahoo, Manta and Facebook.
" We share a common goal with all our customers."
Hoag Electronics is also an accredited "Motorola Professional Radio Application Partner", and is an "Authorized Licensed Application Developer".